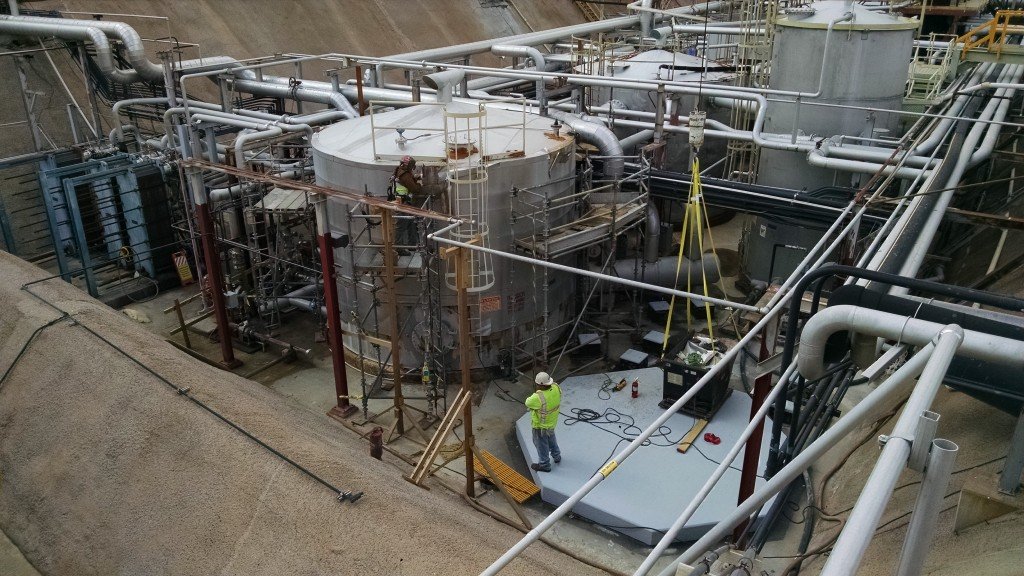 Plant relocation is easier with MMI
Watching the business and the plant you've worked so long and hard to build grow and expand is exciting and rewarding. Realizing that you've outgrown your location, though, can be discouraging. No need to worry, your existing infrastructure can be dismantled, transported and reassembled in your new plant without too much trouble.
Plant relocation is not uncommon and MMI Tank and Industrial Services is able to handle every aspect of your move. We can meet with you to discuss your current set up and the space available in the new plant. We can customize a plan to retrofit your existing equipment into the existing structure you will be moving into, so there won't be any surprises or wasted space. Because we build tanks and process piping, we can create any additional pressure vessels, as well as the structures needed to hold, access and maintain them.
Growth is a good thing, MMI can make the plant relocation process easier on you and leave you with a facility that is customized to streamline your output and performance.
Call today to start the planning process.