INDUSTRIAL COATINGS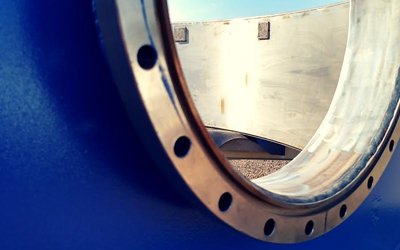 Our mission is two-fold at MMI. We not only want your concrete and steel structures to be well protected, but we believe your structures should be pleasing to the eye. We employ the finest industrial coatings from the world's most reputable companies to ensure every steel and concrete structure and building will withstand corrosion, abrasion, fire, spillage, impact, harsh weather conditions and age. And though industrial coatings phoenix AZ are created to be tough, that doesn't mean they have to be boring in color or aesthetics. There's an extensive palette to choose from. We bring your concrete and steel structures to life. And we give them longer life because the product lines we use are durable. Incidentally, that translates to cost savings for you because fewer and less frequent touch-ups and repairs are required. Downtime tolerance is reduced dramatically.
We've just completed a brand new – nearly 6000ft – coating facility at our fabrication plant in Phoenix Arizona for quicker response time and greater control and precision on in-shop projects.
MMI has you covered; our use of high-performance industrial coatings will protect and beautify any metal or concrete surface, large or small – while saving you time and money.
Coatings
High Performance Industrial Coatings
Surface Preparation
Carboline Coatings
Plural Component Systems
Industrial Buildings
Carbon Fiber Wrap
Tenant Improvements
Tnemec Coatings
Sherwin Williams
Commercial Buildings
Tank Refurbishment and Sanitizing
Carbon Fiber Repair
---